Maintenance Saving Plans for All Your HVAC Needs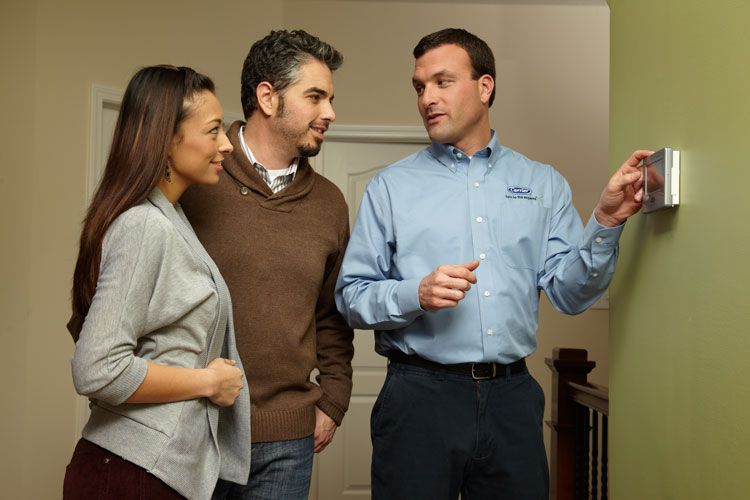 At J & M Air Conditioning & Heating, we offer a range of maintenance-saving plans to ensure your HVAC system is always in top shape, letting you stay comfortable indoors no matter the season. We understand heating and cooling requirements differ so we offer options to guarantee your needs are met.
Why Invest in HVAC Maintenance
Getting a new heating and cooling system is nothing to scoff at so you're going to want to make sure yours stays as functional as possible, taking advantage of AC repair services and delaying the need for a replacement. HVAC maintenance can help you with this. However, you can also think of HVAC maintenance as an investment in your investment.
A new HVAC system can be a significant investment so you're going to want to make the most of it. With our maintenance saving plans, we can help you catch potential heating and cooling issues early, making it easier to address them and keeping them from causing bigger problems. This helps you ensure your HVAC system stays functional and energy-efficient throughout and even beyond its rated service life.
Comfort You Can Count On
J & M Air Conditioning & Heating has been providing top-quality heating, cooling, and indoor air quality solutions since 1967. To signify our commitment to quality, we are a Carrier Factory Authorized Dealer, an A+-rated member of the Better Business Bureau, and have a team of NATE-certified technicians.
Whether you need AC repair or are considering an HVAC upgrade, we are here to make sure you get the results you're looking for exactly. To learn more about what J & M Air Conditioning & Heating can do for you, simply give us a call at (951) 654-3464 or fill out our online contact form.

Free Estimate
Submit the form below to schedule a quote.