Heating Installation & Repair Services in San Jacinto, CA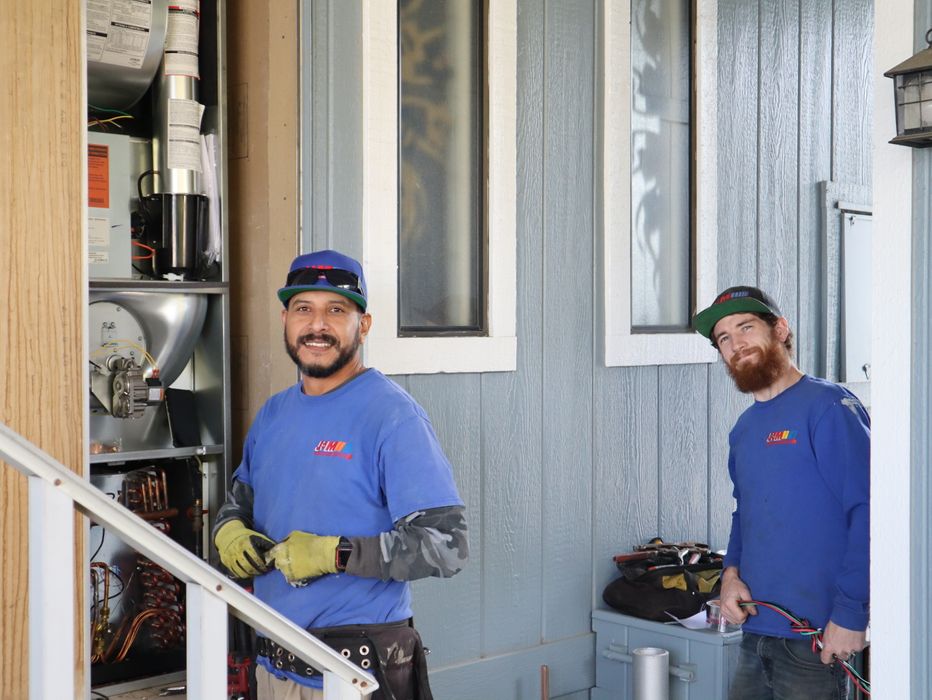 The Heating Experts!
Proper maintenance and repair of your heating system are paramount. Improper maintenance or repairs can lead to higher energy expenses, and costly repairs, and can even be dangerous. Our NATE-certified expert technicians understand the importance of the proper repair and maintenance of your heating system. Whether it is a Heat Pump, Furnace, or anything in between, we have you covered.
CALL FOR IMMEDIATE SERVICE (951) 654-3464
Scheduled Heating System and Furnace Maintenance Services
Heating systems and furnaces can last you a very long time — compared to some models of air conditioners — as long as you are following proper factory-suggested maintenance and give your system regular attention. With J&M's scheduled heating system and furnace maintenance plans, we make it fast and easy to schedule out all of the necessary maintenance, checks and system tune-ups throughout the year. At least twice per year, we will send our expert service technicians to run a multi-point inspection of your system, clean and check parts, fine-tune system mechanics, and ensure that there is no wear and tear on the system or possible immediate concerns.
Benefits of Proper Heating System Maintenance
A well-maintained heating and furnace system will not only last a much longer lifetime (upwards of 30 years in some cases), but a well-maintained heating system will run much more efficiently, putting out more heat with less energy expenditure. What this means for homeowners is maximum indoor comfort and lower heating costs and energy bills. Make sure that your home heating system is running at peak efficiency all throughout the year and is well maintained. Sign up for our heating system maintenance plans today!
Heating System Installation and Replacement
From Installing a brand new high-efficiency heating or furnace system to replacement of heating systems and parts, we can assist our customers with all heating systems purchase and installation needs. We are a factory-authorized dealer of Carrier brand heating systems. See why so many in Riverside County and the San Jacinto Valley trust J&M Air Conditioning and Heating for all of their heating system needs.
Carrier Factory Authorized Heating System Dealer
As a Carrier Factory Authorized Dealer, we have exclusive deals and savings on the latest in high-efficiency heating systems, heat pumps, boilers, and gas and oil furnaces. We pride ourselves on working closely with our clients to assess all heating needs and recommend the best heating option to fit the very specific needs of the home and residential area.

Free Estimate
Submit the form below to schedule a quote.