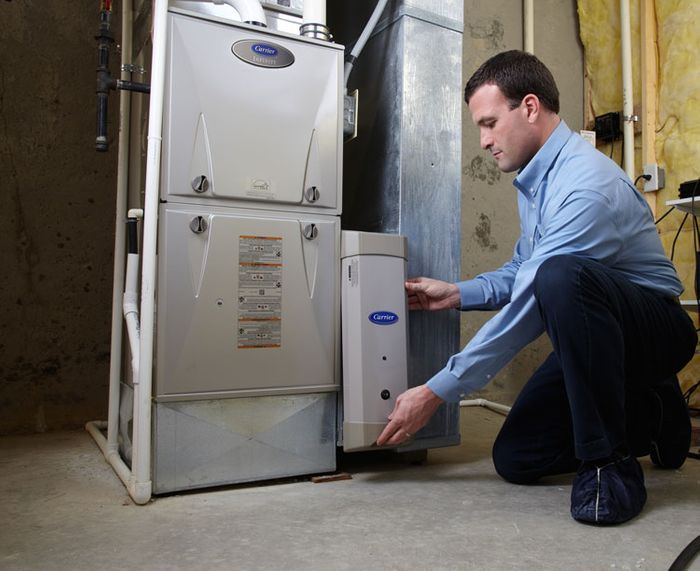 At J& M, we understand how important it is to keep your furnace running in top condition, which is why we offer comprehensive furnace repair services. Our team of experienced technicians can diagnose any issue quickly and accurately, and provide lasting solutions for all types of furnaces.
Whether your furnace is making strange noises, not producing enough heat, or has stopped working altogether, our technicians can help. We offer a full range of services, from furnace tune-ups to complete system repairs and replacements. Our team is trained in all the latest technologies, so you can trust that your furnace will be repaired correctly the first time.
If you need furnace repair services, call us today to schedule an appointment. Our friendly and knowledgeable staff is ready to answer any questions you may have and provide you with the best possible service. We look forward to helping you keep your home warm and comfortable. Each of our technicians has experience with heat pump systems and can evaluate your home to see if you can benefit from such an installation. We want our customers to have a quality unit in the home that is not only safe and energy efficient but also creates a healthy and comfortable environment. We can provide heat pump replacement when you are in need of a new unit or simply assist you with any questions you may have on the heat pump unit. At J&M, we offer you the best information on our product types so you can research the options yourself and make an informed decision.

Free Estimate
Submit the form below to schedule a quote.