HVAC SERVICES IN SAN JACINTO, CA

J & M Air Conditioning & Heating specializes in providing comprehensive heating, cooling, and indoor air quality services to make sure your home or business is kept at a comfortable temperature throughout the year. With experienced technicians ready to assist you, you can count on us to help with all of your air conditioning and furnace needs. Whether you require a full system installation, repairs, or maintenance, we have the skills and expertise to get the job done right.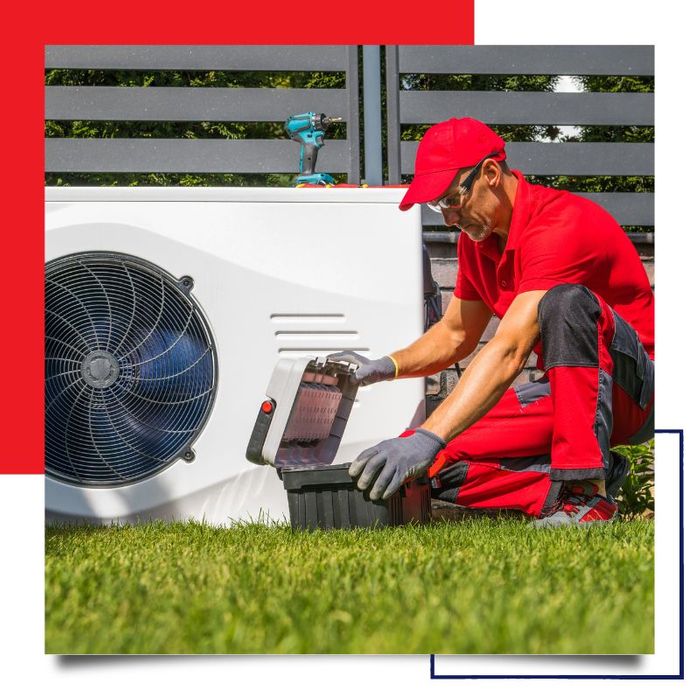 OUR HVAC SERVICES IN SAN JACINTO INCLUDE:
Air conditioning repair and replacement
Ductless split air conditioning repair and replacement
Indoor air quality services
New Construction
Residential HVAC
Commercial HVAC
Contact us today to get a free estimate!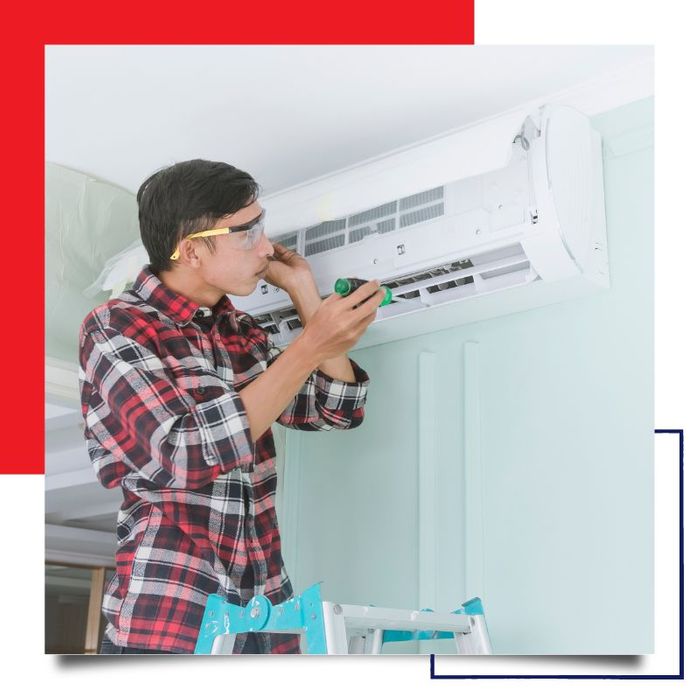 AIR CONDITIONING REPLACEMENT AND INSTALLATION
Those San Jacinto summers can be stifling without an A/C unit. Here at J&M Air Conditioning, we understand how important it is for our customers to feel comfortable in their own homes, which is why we offer comprehensive air conditioning replacement and installation services. Our highly trained technicians are experts in their field and will ensure that your home is equipped with a new, state-of-the-art A/C unit that meets your specific cooling needs.
When it comes to A/C installation, we take into consideration various factors, including the size of your home, your cooling requirements, and the existing infrastructure. If your home doesn't have the correct ductwork, there's no need to worry. Our trained technicians will assess your situation and provide you with the best solution. We offer ductless split systems, which offer a flexible and efficient alternative to traditional ducted systems. These systems provide targeted cooling to individual rooms or zones, allowing you to customize your comfort while maximizing energy efficiency.
Our process begins with a thorough evaluation of your home's cooling needs. We will carefully assess the layout, insulation, and existing HVAC infrastructure to determine the most suitable A/C replacement or installation option for you. Our team will then guide you through the selection process, helping you choose from a wide range of high-quality A/C units that are energy-efficient and built to last.
Once you have selected the ideal A/C unit for your home, our technicians will handle the installation process with precision and care. We understand that proper installation is essential for optimal performance and longevity of your cooling system. That's why our team follows industry best practices and adheres to all manufacturer guidelines to ensure a seamless and efficient installation. HEATING
Heating your home is an absolute necessity on those chilly days. Whether you need a brand-new furnace or parts replacement services, our expert team can help with your installation requirements. After speaking with you and assessing your situation, we can recommend the heating option that fits your specific circumstance.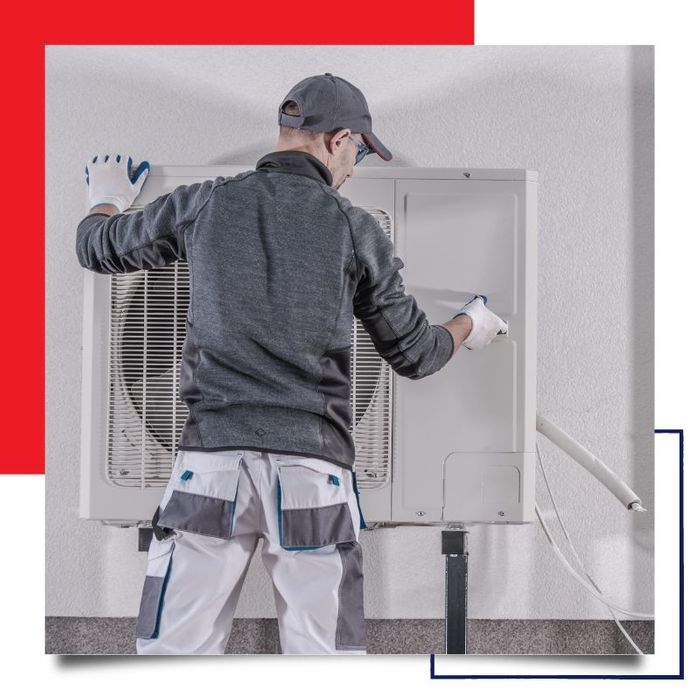 HEAT PUMP
One of our most popular HVAC services is the heat pump, which provides heating and cooling in one unit. This energy-efficient option can save you money on utility bills and ensure your home stays at a comfortable temperature year-round. We have many heat pump options available; our certified technicians can help you pick a quality unit for your home.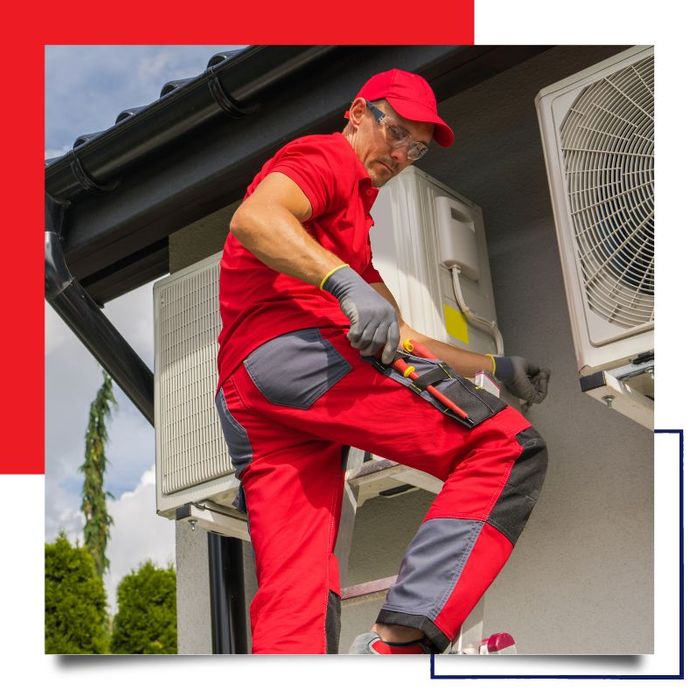 HVAC REPAIRS
Keeping your heating and cooling systems running optimally is our number one HVAC priority here at J&M. Contact us as soon as your A/C unit or furnace makes strange noises, has abnormal smells, isn't heating or cooling properly, or stops working completely. Our knowledgeable staff will evaluate your unit and discuss the best course of action with you, whether that means replacing the unit or making a minor heating or furnace repair. We not only want you to stay comfortable, but we also want to ensure your HVAC systems are safe and functioning correctly. MAINTENANCE SAVINGS PLANS
We recommend taking advantage of a maintenance savings plan to ensure your heating and cooling systems keep working properly throughout the year. These HVAC services are ideal for people focused on new construction in San Jacinto and for longtime homeowners. We offer a variety of plans, so you will be able to find one that best suits your system. With regular maintenance from our experienced technicians, you can avoid having minor, insignificant issues turn into larger, more expensive problems, as technicians will address the issue early on.
WHY CHOOSE J & M AIR CONDITIONING & HEATING FOR YOUR HVAC SERVICES IN SAN JACINTO
At J & M, we are a family-owned and operated business that has been providing quality HVAC services to San Jacinto residents for over 50 years. Our team is highly trained and knowledgeable when it comes to the latest technological advances in HVAC systems, so you can trust us to provide you with reliable and efficient service. From installing new heating and cooling units to providing repairs for your current system, our team is here to help.
Don't let fluctuating outdoor temperatures negatively affect your home. With our HVAC services, you can rest assured that your home will be the comfortable and inviting oasis it should be. Contact us today to learn more about our San Jacinto HVAC services and how we can help you!