Ductless Split Air Conditioning Systems Repair & Replacement Services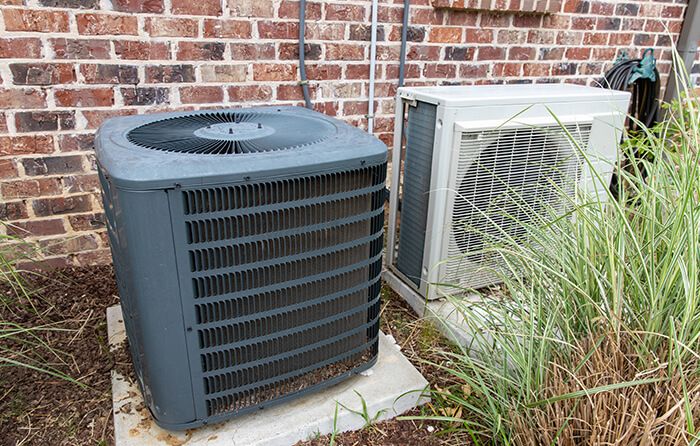 Reliable Ductless Split AC Services in San Jacinto and Palm Desert, CA
If you own a ductless split AC system and are in need of professional assistance, you've come to the right place. We understand the importance of a properly functioning and efficient cooling system, especially in areas like Palm Desert and San Jacinto, where temperatures can soar. Our team of experienced technicians specializes in providing top-notch repair and replacement services for ductless split air conditioning systems.
This type of system is also called a ductless mini-split system. If your home or business premises lacks the necessary ductwork, the ductless system is the perfect solution for you. Similar to central air conditioners, these systems have a split design with the evaporator unit placed indoors and the condenser unit outdoors. Tiny refrigerant tubes run from the outdoor to the indoor unit, which can either be wall-mounted or ceiling mounted. You may opt to install two to four indoor units to one condenser if you want to cool multiple areas.
We offer quality installation programs to make sure that you have the correct size and type of system for your home.
ADVANTAGES OF MINI-SPLIT SYSTEMS
Improved Indoor Air Quality
Studies have shown that ductless systems provide improved indoor air quality. Certain forced air systems can harbor pollutants such as allergens, mold, and dust, liberally dispersing them throughout your home. By contrast, the indoor units of our ductless systems have advanced air filtration capabilities and purify the air emitted into your living space.
More Energy Efficient
Ductless systems are more energy-efficient due to the lack of ducts. Increased efficiency means lower utility bills; in fact, several of the models we supply are Energy Star rated.
Ductless systems offer the advantage of individual zoning, meaning you can heat or cool the areas of your home or office you want, instead of paying to heat or cool rarely unoccupied areas.
Since ductless systems comprise of two units, indoor and outdoor, we can install the louder components such as the motors and compressors outside, allowing you to enjoy a quiet, peaceful, and comfortable environment.
Installation of a ductless system simply involves a copper tube running through a three to four inch opening on the ceiling or wall to connect the outdoor and indoor unit. This is cheaper than installing ductwork, especially if you are building an addition to your home.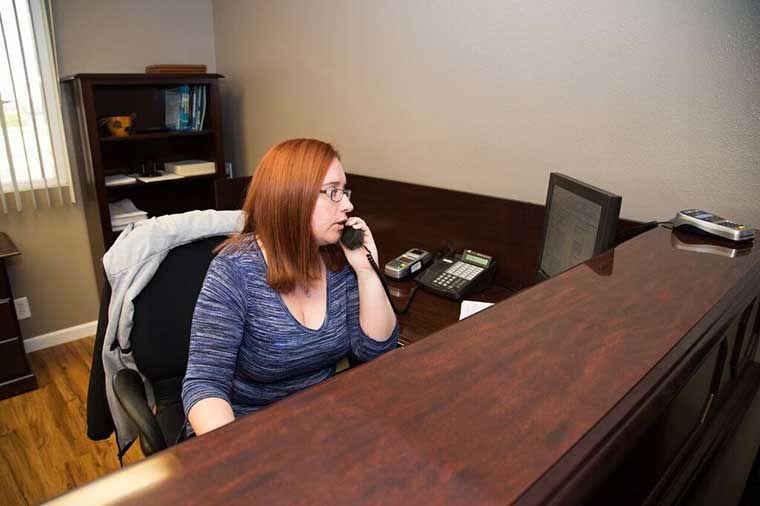 Expert HVAC Repair & Replacement Services
J & M Air Conditioning & Heating offers HVAC services to residents of Banning, Beaumont, Canyon Lake, Hemet, Idyllwild, Mountain Center, Moreno Valley, Menifee, Murrieta, Nuevo, Perris, Riverside, Romoland, San Jacinto, Winchester, and Yucaipa, CA areas. We have been serving residential and commercial customers in Southern California since 1967. Throughout our many years of service, we have continued to grow a large collection of loyal customers due to our dedication to high quality, reliability, and excellent customer service.
We offer complete air conditioning and heating services including sales, installation, service, and repairs. We understand that clients want a comfortable home or business, and an HVAC system that works reliably. We take pride in providing both, by installing precision-designed systems and services from NATE-certified experts.
Whether you need to control temperatures in one room or several rooms, our ductless systems can deliver cost–effective heating and cooling with the most efficient SEER ratings available. The Seasonal Energy Rating Ratio is a rating used to measure the efficiency of air conditioners. The higher the SEER rating the more energy efficient the unit is. You may also choose to supplement your existing HVAC system with our ductless system to enhance the comfort of your home or business.
Why Choose J&M Air Conditioning
At J&M Air Conditioning, we are the trusted choice for all your air conditioning needs. When you work with us, you get:
Local, Family-Owned Business
As a local, family-owned company, we prioritize personalized service and building strong relationships with our customers.
40 Years of HVAC Experience
With over four decades of HVAC experience, our knowledgeable team can handle any air conditioning issue efficiently and effectively.
A+ Accredited Business from BBB
Our commitment to exceptional service has earned us an A+ accreditation from the Better Business Bureau (BBB), ensuring reliability and professionalism.
NATE Certified Technicians
Our NATE-certified technicians possess the expertise and skills to deliver top-notch repair and replacement services.
Emergency Services:
We understand that air conditioning issues can arise at any time, often when you least expect them. That's why we offer emergency services to ensure that you have access to prompt assistance when you need it the most. Our team is available 24/7 to handle any emergency air conditioning repairs.
100% Satisfaction Guarantee
Your satisfaction is our top priority. We stand behind the quality of our work and offer a 100% satisfaction guarantee. If you're not completely satisfied with our services, we'll work tirelessly to make it right.
Choose J&M Air Conditioning for exceptional service, reliable expertise, and a commitment to your satisfaction. Experience the difference of working with a reputable, family-owned business with decades of experience. Trust us to keep your home cool and comfortable year-round.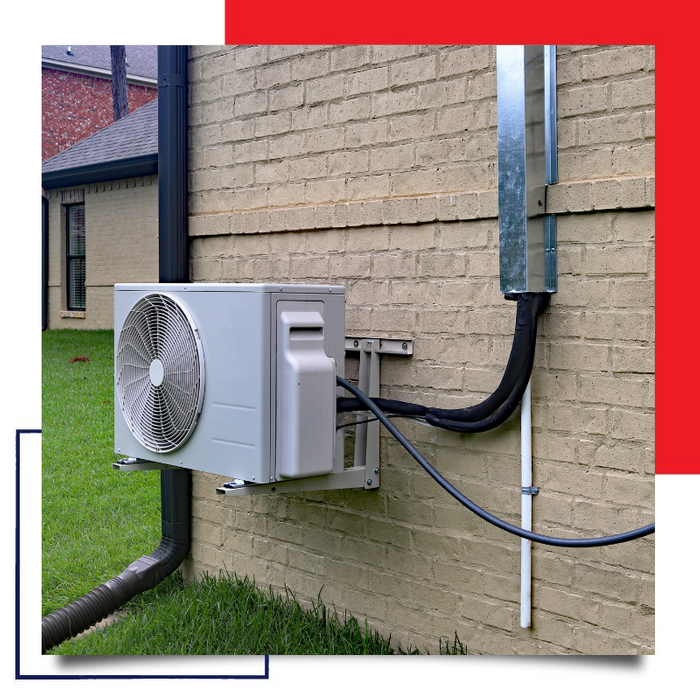 Should You Repair or Replace Your Ductless Split AC System?
When faced with air conditioning system issues, deciding whether to repair or replace can be a challenging decision. If your system is fairly newer, repairs might be the best route to ensure you get the most out of your system. But if your air conditioning system is approaching or has surpassed its expected lifespan of around 10-15 years, a replacement may be a more cost-effective and reliable option in the long run. Additionally, if your system requires frequent repairs, it may indicate underlying issues that could persist. If your system struggles to cool effectively or if your needs have changed due to renovations or occupancy changes, a replacement that offers improved energy efficiency and better performance may be worth considering.
Ultimately, a thorough evaluation of your current ductless split AC system will help guide you in making an informed decision about whether you need repairs or a replacement. Consulting with a trusted air conditioning repair company like J&M Air Conditioning can provide valuable insights and professional advice tailored to your specific situation.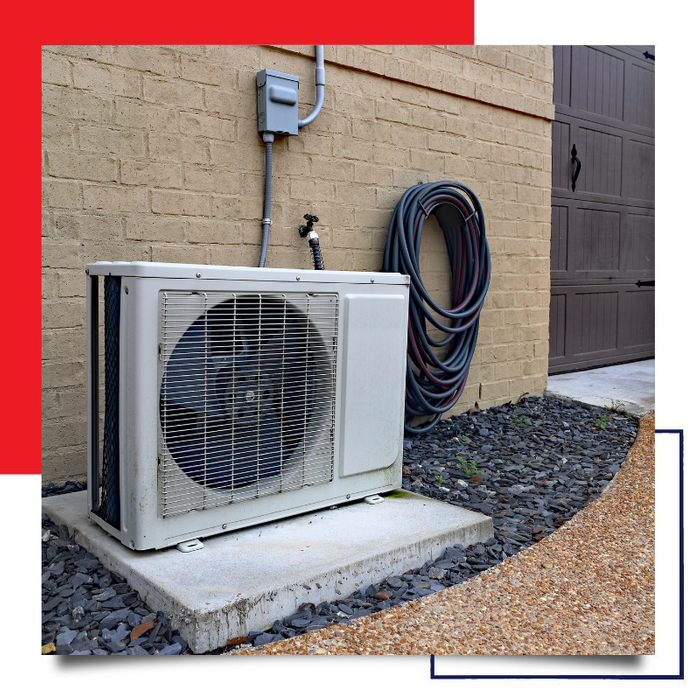 Get Ductless Split Air Conditioning System Support in San Jacinto and Palm Desert, CA
When it comes to ductless split air conditioning systems repair and replacement services, our dedicated team is ready to assist you. We take pride in our expertise, commitment to quality service, and customer satisfaction. Whether your system is experiencing performance issues, requiring repairs, or it's time for a replacement, we have the knowledge and skills to get the job done right. Trust our experienced technicians to diagnose any problems accurately, provide efficient repairs, or recommend suitable replacement options tailored to your specific needs.
Don't let a malfunctioning ductless split AC system disrupt your comfort. Contact us today to schedule an appointment or to learn more about our repair and replacement services. Our goal is to ensure that you enjoy reliable, efficient, and comfortable cooling throughout the year. Let us take care of your ductless split air conditioning system, and experience the difference of our professional services.

Free Estimate
Submit the form below to schedule a quote.