At J & M Air Conditioning & Heating, we've been proudly serving our community across California since 1967. Over the past five decades, we've developed a reputation for going the extra mile for our clients. No matter the situation you're dealing with, we'd love the opportunity to lend a helping hand. Contact us today to schedule a visit, and rest assured that you're in good hands with J & M Air Conditioning & Heating!
The areas we provide our HVAC services to in California include:

Air Conditioning Services
We understand the importance of reliable and efficient air conditioning for your home or office. That's why we specialize in AC repair, installation, and maintenance services so that you can rest assured your air conditioning system is running smoothly and efficiently. Our experienced team is dedicated to providing the best service possible, no matter the size or complexity of the job. We are passionate about helping our clients get the job done right and ensuring their air conditioning system is working as it should.

Ductless Split System Services
If you're looking for an energy-efficient and cost-effective way to keep your home or workplace comfortable, then a ductless split system is the perfect solution. No matter your needs, you can rest assured that your space will always be comfortable.

Heating Services
AtJ&M, our professional team understands the importance of keeping your home warm and comfortable during colder seasons. We provide high-quality service to keep your heating system running efficiently, ranging from furnace repair to installation and maintenance. Our expertise and commitment to excellence means you can trust us to keep your home warm and safe during the winter months. Our maintenance savings plan and heat pump rebate program can help you save big.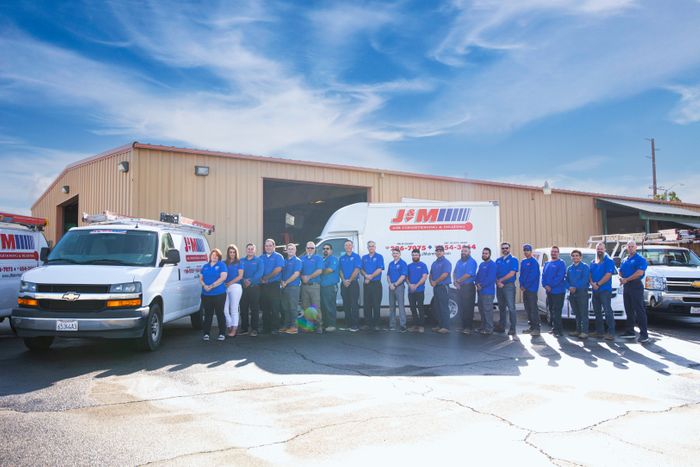 Our HVAC Services in California
Looking for a reputable and reliable HVAC contractor in California? Look no further than J & M Heating & Cooling! We provide the highest quality customer service and HVAC services to homeowners and business owners alike in the San Jacinto area. Contact us today for an estimate!
The services we offer at J & M Air Conditioning & Heating include:
Air conditioning repair and replacement

Heating system repair and replacement

Ductless split air conditioning repair and replacement

Indoor air quality services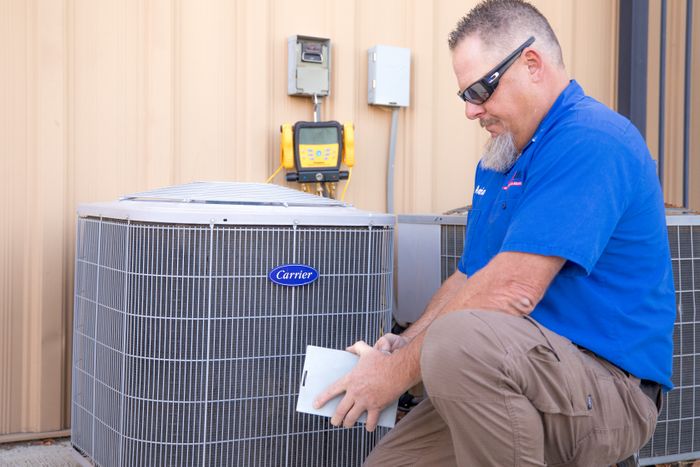 What to Expect When You Choose Our AC Contractors
Since 1967, J & M Air Conditioning & Heating has been providing the Riverside County area with comprehensive HVAC sales, service, and installation services. Our experienced, Nate Certified technicians are well-versed in the industry, with ongoing training and support from our team to ensure they are up to date on the latest Carrier technology. Whether you are a residential or commercial customer, you can rest assured that the J & M Air Conditioning & Heating team can handle all of your HVAC needs.

We Make It Easy to Get a Quote
Getting a quote for air conditioning or heating services from J&M Air Conditioning & Heating is incredibly easy! All you need to do is give our team a call or fill out our form below and you'll receive a free, no-obligation quote. We're proud to bring years of experience providing quality air conditioning and heating services to residential and commercial customers in the areas above, and no matter your needs, you can rest assured that we'll get the job done the right way.
Our friendly, knowledgeable staff is ready to answer any questions you may have and provide you with the best possible solution for your needs. With J&M Air Conditioning & Heating, you can rest assured that you are getting the best service at the best price. Get in touch today with any questions you may have! We look forward to hearing from you.

Schedule Online
Submit the form below to schedule a quote.