J & M Air Conditioning and Heating is Palm Desert's premier provider of HVAC services. We are a family-owned and operated business with more than 40 years of experience in providing quality HVAC services to the Palm Desert area. Our mission is to provide top-notch customer service, competitive pricing, and quality workmanship on every job. To learn more about Palm Desert HVAC services and how we can help, reach out to us today.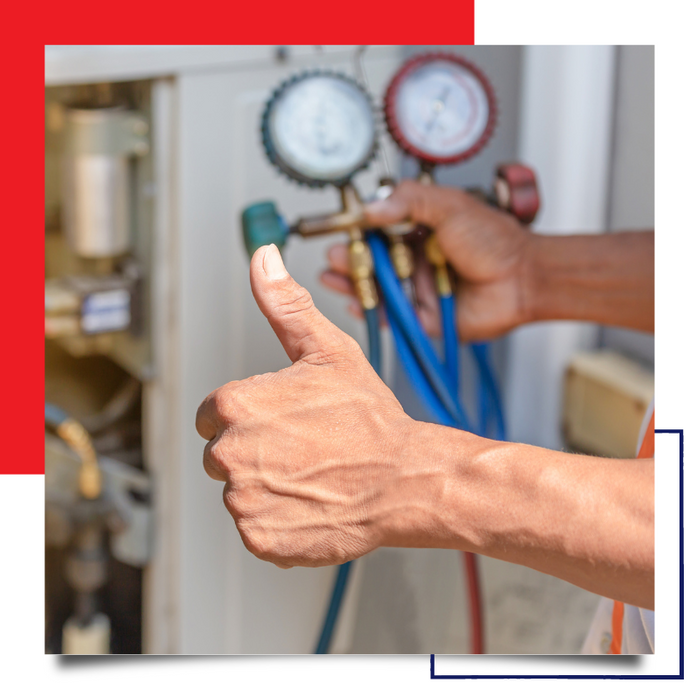 Our Heating & Cooling Services
At J & M Air Conditioning and Heating, we offer a full range of HVAC services, including installation, repair, and maintenance. We specialize in all types of air conditioners and heaters, including central air and heat, ductless mini-split systems, and heat pumps. Whether your HVAC unit isn't working the way it should and requires troubleshooting and repairs or it's time for a new HVAC system installation, our team of Palm Desert HVAC experts has you covered.
Air Conditioning Repair

Air Conditioning Maintenance

An HVAC Team You Can Trust
We understand the importance of providing you with quality service and workmanship. That's why our team of HVAC experts is committed to providing you with the best customer service possible. We will always be available to answer any questions you may have about our services and products. We take great pride in our work, and we are dedicated to providing you with exceptional experience.
Contact J & M Air Conditioning and Heating Today
At J & M Air Conditioning and Heating, we are dedicated to providing our customers with the highest quality HVAC services in the Palm Desert area. Whether you need a new system installed, an existing system repaired, or regular maintenance, our team is here to help. Contact us today to learn more about our services.